The UIM Awards Ceremony to celebrate the most significant triumphs of the 2015 powerboating season took centre stage at the Prestigious Sporting Monte-Carlo, Monaco.
64 Champions having emerged from a variety of disciplines and from all four corners of the globe were honored by 400 celebrities from sport, culture and media attending the annual UIM Gala Event.
Among them, this year's dominant Circuit OSY400 driver, Rasmus Haugasmägi from Estonia who collected his third straight World Championship trophy. "Winning the World Championship for the third time in a row and being here today is one of my most special moments since I am competing in this sport."
The Swedish team composed of Veronica Olderin and Kristina Coleman collected the World Champions' trophy in the Offshore Class 3B: "Winning this Title is one of the greatest achievements we have ever made. We have been training together for 4 years now and 2015 was finally our year". French driver Philippe Chiappe was another hero of the evening as he took home the Formula 1 World Champion trophy for the second time in a row and on top of it also the Circuit Endurance Class 3 trophy.
A number of UIM special awards were presented to those standing out for their excellence in the field of environmentally friendly practices and technologies. Hydros Solutions obtained the UIM Environmental Award for their HY-41 flying yacht, Hydros Foundation was presented with the Special Mention for "Environmental Benefit" for having created the Hydrocontest. P&B Développements Services won the Special Mention for "greening the sport" for having developed the "Jet Ski Kid Electric", while Mannerfelt Design AB Team won the special mention for "Innovation" for its V24 engine driven World's cleanest race boat.
Other award winners included Daniel Dehaemers from Belgium who won the UIM Safety Award in the name of HH Sheikh Hamdan Bin Mohammed Bin Rashid Al Maktoum, and 18 times World Champion Renato Molinari who was presented the prestigious Stefano Casiraghi Memorial Trophy in recognition of his outstanding career and achievements in Powerboating.

Raffaele Chiulli, President of the Union Internationale Motonautique, said: "The presence of athletes from all over the world at the UIM Awards Gala, now in its seventh year, shows to which extent powerboating is a global sport, and the UIM will spare no efforts to attract ever more young people who love the sea and to further extend the powerboating sport by numbers and territories."
Schedule
Saturday 5th March 2016 - 15:00
2016 UIM World Champions Awards
Giving Ceremony
Salle des Palmiers
Saturday 5th March 2016 - 16:00
Press conference and Mixed zone - Sporting Monte-Carlo
Salle des Palmiers
Saturday 5th March 2016 - 18:30
UIM Cocktail followed by the UIM Gala dinner and continued Awards Giving Ceremony

Sporting Monte-Carlo
Discover the 7 UIM SPECIAL AWARDS
The 2015 UIM World Champions
Become a UIM partner:
Union Internationale Motonautique,
1 av des Castelans, 98000 Monaco
Gallery Video / Photo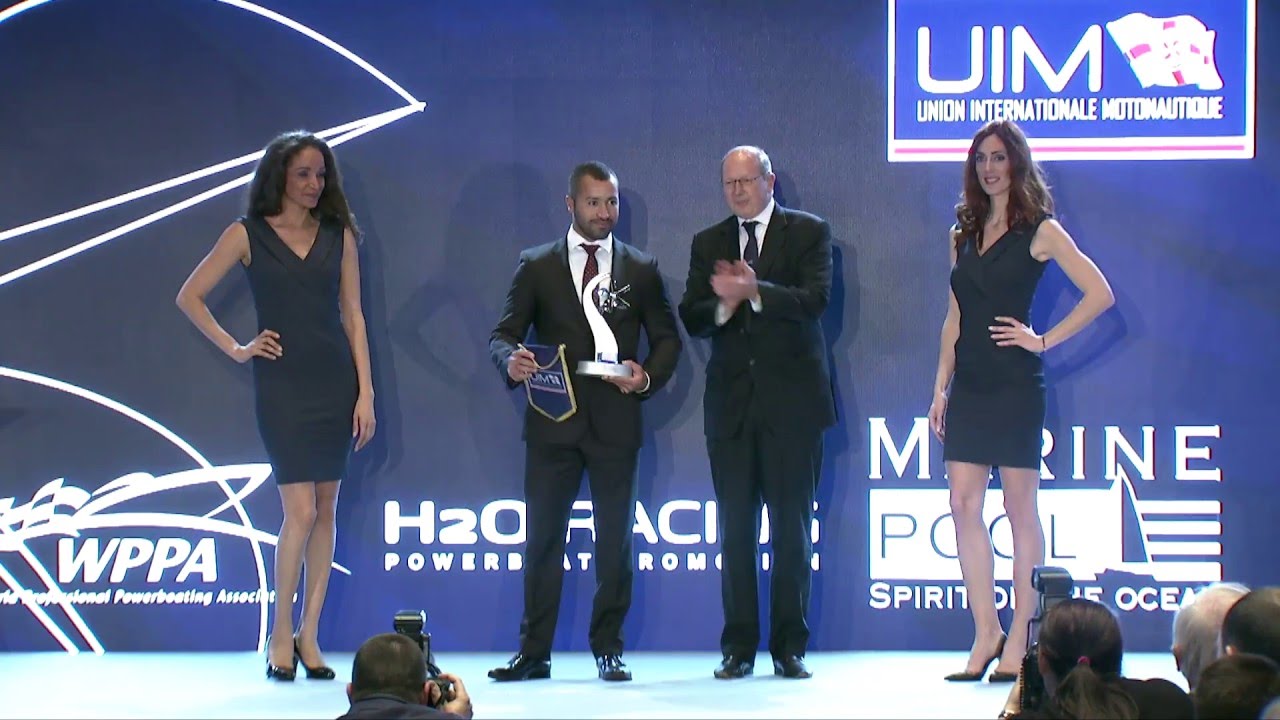 UIM Awards Giving Gala 05.03.2016
2014 UIM Awards Giving Gala
UIM Awards Giving Gala 01.03.2014
2013 Class 1 Season review
Big Screen - 2013 review final
F1H2O 2013 - Season end clip
UIM Gala - Part 1 05.03.2016
UIM Gala- Press Conference
UIM Gala - Cocktail 05.03.2016
UIM Gala Photocall 05.03.2016
UIM Gala - 05.03.2016 Salle de
UIM Gala - After party Blue Gi
2014 UIM AWARDS GIVING GALA
2014 UIM Press Conference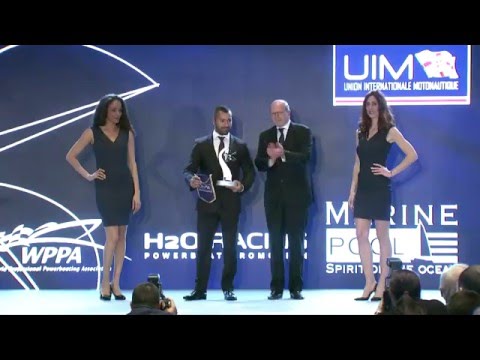 2014 UIM Awards Giving Gala
2013 Class 1 Season review
Big Screen - 2013 review final
F1H2O 2013 - Season end clip
UIM Gala - Part 1 05.03.2016
UIM Gala- Press Conference
UIM Gala - Cocktail 05.03.2016
UIM Gala Photocall 05.03.2016
UIM Gala - 05.03.2016 Salle de
UIM Gala - After party Blue Gi
2014 UIM AWARDS GIVING GALA
2014 UIM Press Conference
Contact
If you have any questions regarding GALA, do not hesitate
to contact us guest@uimpowerboating.com